Bad situations to use roll
By
Golden Tee Fan
• Category:
Backspin, roll and bite
•

Following are some tips on bad situations to use roll in Golden Tee:
When you're driving up or down hill – you'll want carry on each of these shots, so avoid topspin, which decreases the trajectory.
When hitting towards an elevated landing area – roll significantly decreases trajectory in Golden Tee, and although you may have enough distance, you might not get the ball high enough in the air.
When hitting with the wind – on drives, it might not end up adding any distance, and on approach shots, you might not hold the green.
When hitting towards a hazard – it's much better to use backspin to stop the ball at the desired landing area than to try to roll the ball up close to danger.
When hitting an approach into a green with a downward slope – you don't want to roll the ball off the back of the green, do you?
When hitting into a green with a front pin – you'll either be short in the rough or long towards the back of the green.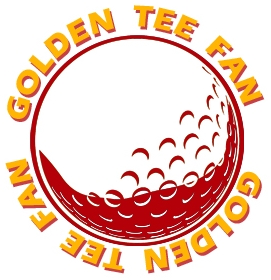 Golden Tee Fan is a Golden Tee addict from Chicago, IL, thirsty for tips and tricks!
Email this author | All posts by Golden Tee Fan