By
Golden Tee Fan
• Category:
Alpine Run
• •
Leave a Comment (2)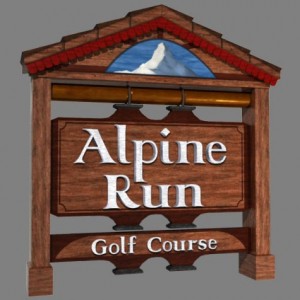 Here is a description of this new course for Golden Tee 2011: "Set in the shadow of the Swiss Alps with the Matterhorn looming in the distance, Alpine Run features majestic mountain lakes, stunning waterfalls, towering trees and smushy snow. Breath taking elevation changes will make this course one that Golden Tee fans will never forget."
Here is the official preview of the Zermatt, Switzerland course.
This post contains tips, tricks, and information related to the 2011 Golden Tee course Alpine Run!  Check out the hole-by-hole breakdowns and example hole-outs as I partner up with the Golden Tee community to give you the edge you need to beat your friends!
For most players, you should be using the Hawks and Hurtles on this course.  Some players may prefer to use the Flares instead if you are comfortable with the lofted woods.
---