By
Golden Tee Fan
• Category:
Teal Gardens
• •
Leave a Comment (0)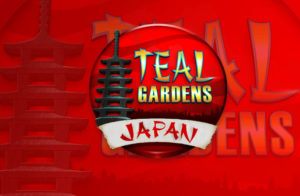 Here are some early screenshots of the course!  Here is the official preview of the new 2017 Sakamoto, Japan course.
"For the first time in its storied history, the game you love has touched down in Japan. The village of Sakamoto offers up an array of inquisitive obstacles. Some of these, like the detailed bridges, finely manicured sand traps and magnificent dojos were built by men. Others, such as the tall bamboo trees that sway by tee boxes, will serve as a more natural test. Get past these, and you'll be greeted with some of the more shapely greens we've ever crafted."
Here is a 6-hole demo from the Golden Tee Lounge!
Here is a YouTube demo of all 18 holes from the beta version!
GT Par is consistently -29 on this course.
This post contains tips, tricks, and information related to the 2017 Golden Tee course Teal Gardens! Check out the hole-by-hole breakdowns and example hole-outs as I partner up with the Golden Tee community to give you the edge you need to beat your friends!
The most popular club/ball combo on this course will also be discussed.
---