By
Golden Tee Fan
• Category:
Calypso Key
• •
Leave a Comment (0)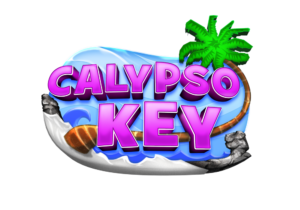 Here are some early screenshots of the course!  Here is the official preview of the new 2018 Barbados course.
"At one of the southern most points of the Caribbean lies an 18-hole golf course seemingly tucked away. Sure, the white beaches will look somewhat familiar; as will the crystal blue water and white waves as they crash throughout. But here on the island of Barbados, the traditional "tropical" course label will be rewritten. Rocks and rough and large, never-before-seen palm trees line all fairways. What this land may lack in elevation it makes up for in terrain. Prepare to be floored by its beauty but also bewildered by all these glorious elements coming together all at once."
Here is a 6-hole preview and discussion from the Golden Tee lounge!
GT Par for this course is -28.
Watch Paul Luna play a demo round through all 18 holes!
This post will contain tips, tricks, and information related to the 2018 Golden Tee course Calypso Key! Check out the hole-by-hole breakdowns and example hole-outs as I partner up with the Golden Tee community to give you the edge you need to beat your friends!
The most popular club/ball combo on this course will also be discussed.
---