By
Golden Tee Fan
• Category:
Pembroke Links
• •
Leave a Comment (0)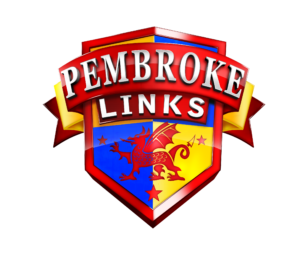 Here are some early screenshots of the course!  Here is the official preview of the new 2019 Lamphey, South Wales course.
"Across the Atlantic Ocean, golf returns to its roots—to its rugged, long and spectacular origins. Here in Lamphey, South Wales, Pembroke Links provides bold travelers with an opportunity of a lifetime. Ancient ruins can be seen off in the distance; some will even be in play. The Celtic Sea, with the tide methodically coming in and out, creates a rhythm that seems perfect for this style of golf. And then, of course, there is Pembroke's trademark feature: the bunkers. They are immaculately crafted and reach depths no Golden Tee creation has ever reached before. It would be best to marvel them from a distance rather than from within. This much is certain."
Here is a 6-hole preview and discussion from the Golden Tee lounge!
GT Par is most commonly -27 to -28 here, depending on whether or not #8 is drivable.
This post contains tips, tricks, and information related to the 2019 Golden Tee course Pembroke Links! Check out the hole-by-hole breakdowns and example hole-outs as I partner up with the Golden Tee community to give you the edge you need to beat your friends!
The GTF club set of choice is below, with the preferred ball being Streaks for advanced players and Grabbers or Razors for casual players: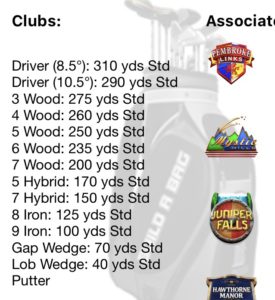 Check out this podcast (itunes) (anchor) which breaks down each hole on Pembroke Links offering advice to improve your game, but also know that I have listened and accounted for this advice in my hole write-ups already!
---