By
Golden Tee Fan
• Category:
Coral Ridge
• •
Leave a Comment (0)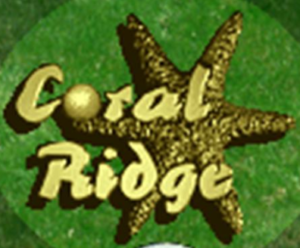 Coral Ridge is open for all modes of play as of 1/13/2020.
GT Par is most commonly -xx to -yy here, with the dependent setups on #a and #b.
This post contains tips, tricks, and information related to the 2020 Golden Tee course Coral Ridge! Check out the hole-by-hole breakdowns and example hole-outs as I partner up with the Golden Tee community to give you the edge you need to beat your friends!
The GTF club set of choice will be posted below, with the preferred ball being x for advanced players and y for casual players.
---