By
Golden Tee Fan
• Category:
Jamaica Bay
• •
Leave a Comment (0)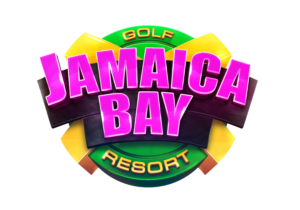 Here are some early screenshots of the course!  Here is the official preview of the new 2020 Jamaican course.
"Tucked away on the Caribbean coastline, surrounded by electric blue water and swaying palm trees, is a lavish resort with all the amenities one seeks out while searching for paradise. The greatest of which, however, is the 18-hole masterpiece that weaves in and out of luxury hotels and popular tiki bars.
Jamaica Bay is the kind of bucket-list golfing experience most hope to play just once their life: a beautiful, rugged, sun-drenched layout that puts golfers in a trance while testing them on every shot. For those who seek out destination golf, this will be their nirvana."
Here is a 6-hole preview and discussion from the Golden Tee lounge!  And here are the next 6 holes.
GT Par is most commonly -xx to -yy here, with the dependent setups on #a and #b.
This post contains tips, tricks, and information related to the 2020 Golden Tee course Jamaica Bay! Check out the hole-by-hole breakdowns and example hole-outs as I partner up with the Golden Tee community to give you the edge you need to beat your friends!
The GTF club set of choice will be posted below, with the preferred ball being x for advanced players and y for casual players.
---