By
Golden Tee Fan
• Category:
Lake Powell
• •
Leave a Comment (0)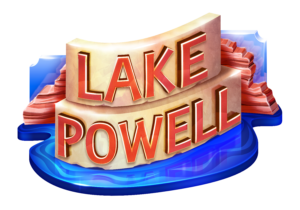 Here are some early screenshots of the course!  Here is the official preview of the new 2020 Utah course.
"Each year it serves as destination for millions of vacationers. But in Golden Tee 2020, Lake Powell has been transformed into one of the most geographically vivid golf courses in the game's 31-year-history.
Bright red and orange canyon walls line the fairways and greens, producing chaotic and unpredictable outcomes for wayward shots. But it's the presence of water—a plethora of deep blue streams, rivers and lakes—that serve as companions to these rock walls that make this Utah stop a destination that must be seen and played to be appreciated."
Here is a 6-hole preview and discussion from the Golden Tee lounge!  And here are the next 6 holes.
GT Par is most commonly -xx to -yy here, with the dependent setups on #a and #b.
This post contains tips, tricks, and information related to the 2020 Golden Tee course Lake Powell! Check out the hole-by-hole breakdowns and example hole-outs as I partner up with the Golden Tee community to give you the edge you need to beat your friends!
The GTF club set of choice will be posted below, with the preferred ball being x for advanced players and y for casual players.
---