By
Golden Tee Fan
• Category:
Hollywood Hills
• •
Leave a Comment (0)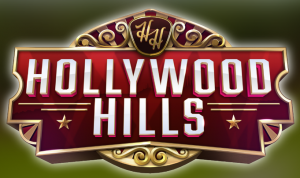 Here are some early screenshots of the course!  Here is the official preview of the new 2022 Bel Air, California course.
"The parking lot is overflowing with luxury sports cars. And the membership dues, if you're lucky enough to be invited, cost more than your home. Yes, Hollywood Hills is indeed one of Golden Tee's most exclusive stops. The Bel Air beauty is nestled underneath tall trees and California peaks. While you won't confuse it with a mountain course, you will fall in love with the scenic views and upscale lifestyle. Well, if they let you in."
Here is a 9-hole preview and discussion from the Golden Tee lounge!
GT Par is most commonly -xx to -yy here, with the dependent setups on #a and #b.
This post contains tips, tricks, and information related to the 2022 Golden Tee course Hollywood Hills! Check out the hole-by-hole breakdowns and example hole-outs as I partner up with the Golden Tee community to give you the edge you need to beat your friends!
---