9 holes for prizes
By
Golden Tee Fan
• Category:
Contests and prizes
•
I was curious how many of the pros, if any, play 9 holes for prizes. I had the idea since you can play in half the time, for less money, yet still win as much as you'd win on 18 holes. It seems to me that if you're playing to win money, 9 holes is a much more efficient way to do so. Sure, you run the risk of a contest not finishing, but it seems like Misty Front 9, for example, always fills pretty quick. Seeing as how it only costs $4 instead of $5, AND you still win the same amount of prize money as 18 holes, AND you finish in half the time, I'd think a lot of the pros might be pursuing this option.
Yeah, it's not as fun as 18 holes since you want those complete rounds, but from a money perspective, it seems to make sense. Is the risk of a contest not filling too high, or is it just not enough fun?
Well, the pros don't like it because lots of times, it's one wrong shot and you're done. Over 18, you can get back a stroke or two sometimes. They also don't really find them fun, which is understandable.
The front 9 tourneys fill up, the back 9 tourneys don't as much. Some say that 75% of the back nine tourneys don't fill!
Essentially, it's all about volume with the 18 holers. If the big shooters played 30-40 9s a day, not many would close.
I also found out that the default time for a contest to be open is 7 days. After 7 days the dollar is refunded, and the tournament closes.
CONCLUSION: The pros don't do it because of the risk of unfinished tourneys, and they have a better chance of cleaning up over 18 holes instead of 9. However, it's not a bad option for amateurs if you only have 10-15 minutes to slip in a quick round!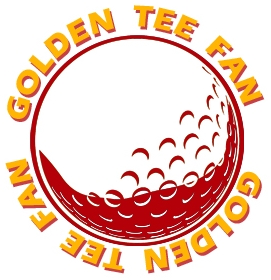 Golden Tee Fan is a Golden Tee addict from Chicago, IL, thirsty for tips and tricks!
Email this author | All posts by Golden Tee Fan