Golden Tee GLORY MODE
By
Golden Tee Fan
• Category:
Contests and prizes
•
With the normal Golden Tee Live play (or Glory mode), your stats will be tracked, and you will compete against a group of 20 people who also happen to be playing that same course at about the same time. In addition, you will be in 1 of 3 brackets, based on your best score ever on that course. New players use the easiest red tees, players who have scored –1 to –17 play the medium blue tees, and those that shot –18 or better play the hard black tees.
As you move from hole to hole, you'll see your current rank in the standings against all other current competitors on that course. When everyone in that group has finished playing, your score and final rank will be posted, so you can see how well you shot compared to everyone else who was playing that Golden Tee course at that time!
UPDATE — In Golden Tee 2009, players can choose the new option of "All Play Random Tees" in glory mode!  That means you won't be stuck on the same tee box for each round, so you can always get a challenging new look at the hole off the tee!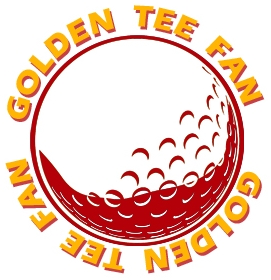 Golden Tee Fan is a Golden Tee addict from Chicago, IL, thirsty for tips and tricks!
Email this author | All posts by Golden Tee Fan