Glacier Ranch — Hole #16: Par 4
By
Golden Tee Fan
• Category:
Glacier Ranch
•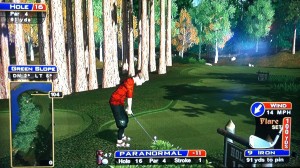 There are some spots to work your tee shot through the trees into the green, depending on your setup.  I have had success a couple different ways here. From the front box, you can ram a 9-iron through the gap where it will hit the leaves and settle. More easily, though, you may also be able to curve a wedge around the trees into the green.
From the middle box with the setup shown, I'd ram an 8-iron straight through the gap ahead (or just around to the right) and expect it to get knocked down onto the green.
From the back boxes, use a 6-iron or 7-iron to fight through more of the leaves.
You can also attempt a half-pullback, smooth forward shot with a lower-lofted club, but that's much more difficult to control.  However, from the back-left box, here's an amazing ace through the trees!  Here's another amazing 6-iron through the tree gaps.  Otherwise, if the risk isn't worth it, just lay out right and be safe.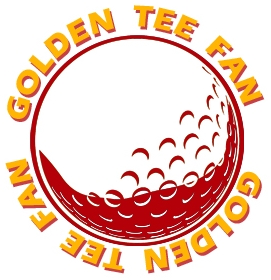 Golden Tee Fan is a Golden Tee addict from Chicago, IL, thirsty for tips and tricks!
Email this author | All posts by Golden Tee Fan