Moose Landing — Hole #1: Par 4
By
Golden Tee Fan
• Category:
Moose Landing
•
The starting hole at Moose Landing is a non-drivable par 4 with a wavy, straight-ahead fairway leading up to a large, flat green. This one's a gimme. Just land your drive in the fairway, hit the green and sink your birdie putt – done! It's always important to get off to a good start since Moose Landing is the most challenging of the five courses this year in my opinion.
Ah, the old "exclamation point" hole layout – a Jim Zielinski classic on course openers! Yes, it is simple, but be cognizant of the wavy fairway. Catch a bad bounce and you just may be lying in the rough with a tough approach shot. I try and stick to the right side since it's a bit more flat.
Here's an example hole-out.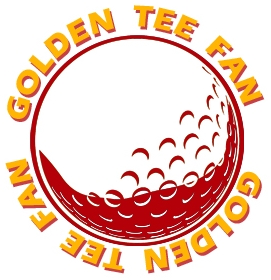 Golden Tee Fan is a Golden Tee addict from Chicago, IL, thirsty for tips and tricks!
Email this author | All posts by Golden Tee Fan