Moose Landing — Hole #13: Par 3
By
Golden Tee Fan
• Category:
Moose Landing
•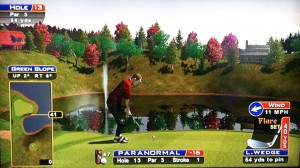 Here's a very short par 3 that plays roughly at 74 yards. Sounds easy, right? No dice! #13 can jump up and bite if you try for the pin every time. The difficulty of this hole lies in its green and pin placement. While it may be large, the green has a wicked 8° uphill slope and water lines the front and right sides. I do not recommend backspin unless you have a wind at your back. Play this one smart or it could be a round killer.
Hole? What hole? All I see is a fountain…
Here's a nice near-ace.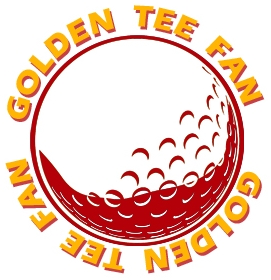 Golden Tee Fan is a Golden Tee addict from Chicago, IL, thirsty for tips and tricks!
Email this author | All posts by Golden Tee Fan