Moose Landing — Hole #6: Par 4
By
Golden Tee Fan
• Category:
Moose Landing
•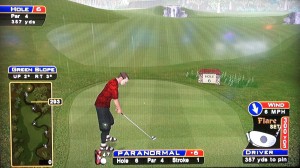 #6 is a drastically uphill par 4 with a long, elevated green. A stream runs along the winding fairway and you'll notice a waterfall/ramp on the right side that could propel a tee shot onto the green. It can, but I warn you that the results are very inconsistent and it may not be worth the risk. The best bet is to hit a 5-wood near the end of the fairway so you can combat the green's elevation by hitting a short iron on your approach. Whatever you do, do not end up short in the stream.
A ramp?! What are you, nuts? Why don't you tell them about the giant wall in front of the ramp that stops the shot 99% the time? A ramp… What are you doing to these people, Sobe?
Here's an example ramp shot with a driver that didn't quite work out!
Here's a hole-out from the fairway after laying up.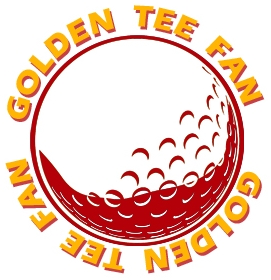 Golden Tee Fan is a Golden Tee addict from Chicago, IL, thirsty for tips and tricks!
Email this author | All posts by Golden Tee Fan