Moose Landing — Hole #8: Par 4
By
Golden Tee Fan
• Category:
Moose Landing
•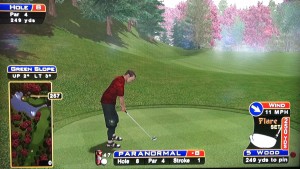 Hole #8 is one of my favorites! It's a drivable, dogleg-left par 4 that I consider a classic risk vs. reward. Near the dogleg, there's a visible gap between the trees. Hitting through the gap is my first option since it lessens the angle to approach the green. It's not easy, but it works. A safer play is to aim towards the fairway and attempt a C-3 type of shot. Again, it works but it's much harder to control. The green is surrounded by water on the left and pot bunkers on the right, so if you're going to miss, miss right! Sand is always better than water. #8 is another "hanger" so be sure to apply a bit more hook on your backswing than normal. Never hit the green on the fly with backspin or you'll likely end up in the water. I usually try to bounce on from the rough. Again – practice, practice and more practice makes perfect.
One of your favorites? Sobe, you're sadistic! I dread this hole and have a better success rate picking up blindfolded 7-10 splits on Silver Strike Bowling! Duffers, try to picture a line through the gap in the trees. Think of a ball perfectly soaring through the woods, landing on the green and backing up right next to the pin. Take a deep breath, swing and yell "MIND OVER MATTER" on the top of your lungs. Works for me every time…
Here is a beautiful 5-wood hole-out from the front box.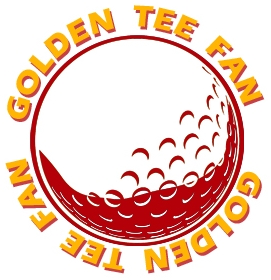 Golden Tee Fan is a Golden Tee addict from Chicago, IL, thirsty for tips and tricks!
Email this author | All posts by Golden Tee Fan