Bayou Bay — Hole #10: Par 4
By
Golden Tee Fan
• Category:
Bayou Bay
•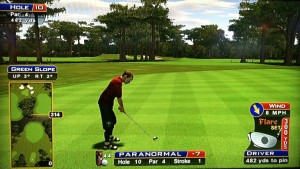 There are two fairways to choose from, but 1 green. If you can make it to the left fairway (usually a C3 shot), you'll have an easy approach shot.
If you're on the far left box, you can look left a ways and hit a driver through the gap in the trees to the fairway.  Here's a hole-out from the left side.
If you're on the right set of boxes, you'll need an A1 driver to get to the fairway, and then you'll have to watch out for the trees up top for your second shot. If you're far enough back, a 2-iron or 3-iron goes under them. From the right box, you can sometimes go through the trees to the fairway.
From the middle set of boxes, you can sometimes reach the left fairway with a good wind. Otherwise, just drive an A1 to the right fairway here too (better safe than wet). If you do have a choice of fairways, wind and pin placement should be the determining factors.  Here's an easy hole-out from the right side.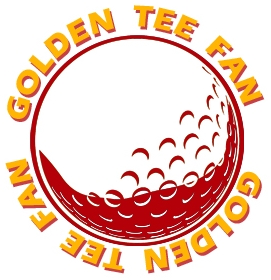 Golden Tee Fan is a Golden Tee addict from Chicago, IL, thirsty for tips and tricks!
Email this author | All posts by Golden Tee Fan