Bayou Bay — Hole #13: Par 5
By
Golden Tee Fan
• Category:
Bayou Bay
•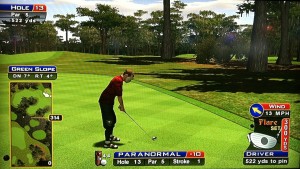 This par 5 has several options. From the middle tees, you can hit a B1 3-wood with backspin to the biggest and closest landing area to the right, leaving a C3-type driver with backspin into the green. Or, if you can get to the end of the island closest to the green, you'll have a 2-iron to 3-wood shot into the green (watch out for invisileaves).  Here's a hole-out from there.  If you're close enough from the middle tees, you can also hit a straight shot or an A1 to reach the middle of the 3 fairways.
From the right tees, you can also hit a big A1 driver to land the main fairway, leaving only a 6-iron into the green (should have a big right/forward wind to help with this tee shot).  Here's a short approach shot for double eagle!
If you are on the far left box, you can go to the farthest left of the 3 main fairways. Aim left of the left fairway and hit an A1. Make the rough or fairway and you have a clear approach shot.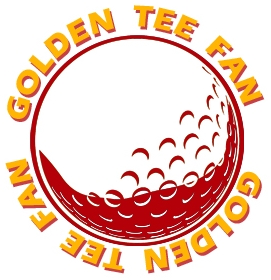 Golden Tee Fan is a Golden Tee addict from Chicago, IL, thirsty for tips and tricks!
Email this author | All posts by Golden Tee Fan