Bayou Bay — Hole #16: Par 5
By
Golden Tee Fan
• Category:
Bayou Bay
•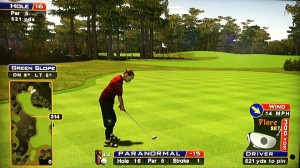 If you're on the left box, you can turn left a ways for a tee box landing zone, or aim down the fairway and hit a C3 down the fairway and around the water. You'll have an easy iron in from here.
The middle set of boxes makes this hole tough. The fairway is similar to a torso and legs. If the wind is going to the right, hit a driver to the end of the left side of the left leg, but short of the stomach. From here, you will have a mini-A1 or a B1 5-wood or 3-wood to the green — here's a nice hole-out coming in from the left.
If the wind is going left, hit to the right side adjacent with the tiny island, or just a little past. This usually takes a driver also to stay under the trees. From here you will have a 5-wood to 3-wood B3 around the right side of those trees.
If you're on the right set of boxes, turn all the way right and look across the water. There's a nice big landing zone there that is a straight 5-wood to driver into the green.  I have no idea how this 3-wood skipped the water — amazing!
This green is really tough, sloping down and left towards the water. Watch a downhill putt here because if you're off-line even by a hair, the ball will trickle into the water!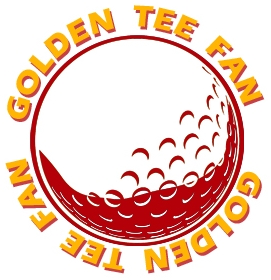 Golden Tee Fan is a Golden Tee addict from Chicago, IL, thirsty for tips and tricks!
Email this author | All posts by Golden Tee Fan