Cypress Cove — Hole #12: Par 4
By
Golden Tee Fan
• Category:
Cypress Cove
•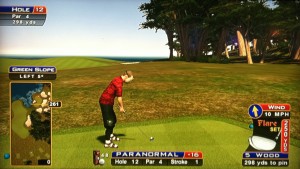 Here's another always drivable par 4. This hole can be an easy straight wood shot, an A1 or a C3, all depending on the tee box.
From the left box, you can come straight at it — here's a hole-out from there.
If you're toward the middle of the boxes, an A1 5-wood will clear most of the left trees if you're close enough to get this there.  You can also cut a 2-iron around the left side of the trees and roll it up to the green.  Here's a nice cut shot around the corner.
If you're tucked away back and right, sometimes you'll need to chip a C3 driver (60-75%) around and through the gap on the right. Be careful with this shot. If you hit a tree trunk, you might not be in a position to even stick the green on your 2nd shot, and you will take a par or worse.
If you're on the close back right box, a 3-wood will get you through the gap and over the next tree.
Sometimes one of those boxes will leave you a straight driver shot underneath.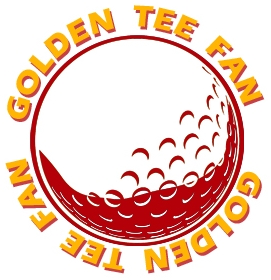 Golden Tee Fan is a Golden Tee addict from Chicago, IL, thirsty for tips and tricks!
Email this author | All posts by Golden Tee Fan