Cypress Cove — Hole #17: Par 5
By
Golden Tee Fan
• Category:
Cypress Cove
•
This long par 5 has a tee shot that is sometimes the toughest in the game. To get there in 2, you'll need to go down the squiggly fairway and be close enough to get a wood to the green. Hitting to just in-between the first 2 bunkers will leave you about 360-400 to the green with really no shot at making it, unless you have a huge tailwind.
If you are on a back box and into the wind, try turning left or right, and then hit an A1 or C3 and hope to get lucky and stay on the fairway. Here's a hole-out from the end of the fairway. If you end up in a bunker still, determine the best place to lay up – it may be just down to the end of the squiggly fairway where you'll have a 5-wood into the green, or it may be up and left to the top fairway for a wood approach.
This green is huge with a lot of slope, and if you don't get close to the pin, you'll have a hard time making your putt.  Again, be wary of the rollover putt here too!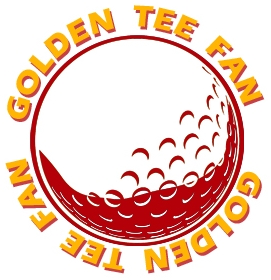 Golden Tee Fan is a Golden Tee addict from Chicago, IL, thirsty for tips and tricks!
Email this author | All posts by Golden Tee Fan