Misty Springs — Hole #13: Par 5
By
Golden Tee Fan
• Category:
Misty Springs
•
Several different tee boxes here, but you'll always be shooting at the same spot. You want to shoot out to the very left side of this crooked fairway, getting as far left and close to the trees as you can while still staying in the fairway (the rough is usually fine too though). From there, you'll see plenty of gaps in the trees for you to hit a 3-wood or driver through to the green.
If you're on a close tee box and feel lucky, go ahead and hit a C3 into the left of the forest, landing in the brown crap. Don't go too far left or there's water. From here you should also have an opening to shoot straight in with a 4-iron to 3-wood.
Usually, it's the farther left, the better.  If you're farther away from the trees, it's a driver.  If you're closer, it's a 3-wood because you'll need more loft to get over the hill.
If you get the easier tee box, you can play it long down the right side and still have a shot into the green in two.  Here's a hole-out from there.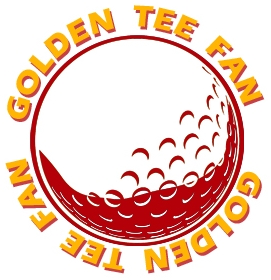 Golden Tee Fan is a Golden Tee addict from Chicago, IL, thirsty for tips and tricks!
Email this author | All posts by Golden Tee Fan