Summit Lakes — Hole #3: Par 4
By
Golden Tee Fan
• Category:
Summit Lakes
•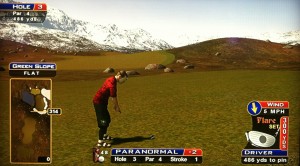 Here's an occasionally drivable par 4. If the lake is frozen, be glad, because most of the water the rest of the way will be too! The round will play much easier than if the water is in liquid form.
From the front of this huge tee box, you can get to the green with a big tailwind and an A1 that will bounce off the ice and onto the green.
If you're close and have a good wind but the lake is not ice, you can still get close to the green for a chip if you turn right and hit a C3 (a lucky topspin bounce could land you on the green this way as well…check out this incredible ace!) If your tee shot accidentally rolls into the snow, it will sit up, and you can still usually get there in two (remember backspin won't work as well) — here's a dunk from the snow!
The safe approach works too – there's no reason you can't lay up at the end of the first fairway and hit your approach into the green from there!  But you usually can hit a straight B2 driver over the snow and into the bottom fairway as well.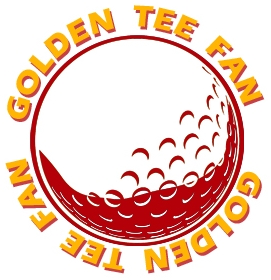 Golden Tee Fan is a Golden Tee addict from Chicago, IL, thirsty for tips and tricks!
Email this author | All posts by Golden Tee Fan