Black Hills — Hole #11: Par 4
By
Golden Tee Fan
• Category:
Black Hills
•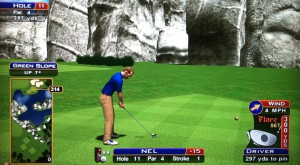 This par 4 can really challenge your shot-shaping ability.  First, you've got a set of stones by the tee box blocking your way towards the green, and then you have another set of them to miss as your approach comes into the green!  The Kinz videos below are not for the faint of heart, but they show you just how good the pros are and how they can navigate seemingly impossible gaps to create incredible shots…both A1 and C3 cut shots can find gaps into the green if hit properly, as you see.
Don't automatically give up going for the green here.  You'll sometimes be given a look where you only have to hit a small cut shot (or a dead-straight shot!) through a very manageable gap towards the green — I aced this hole through that gap recently.  It may appear that two stones are right by one another, but you may see during a fly-by that one is close and one is quite far away, allowing a cut shot more room!
If you don't see an angle into the green off the tee, pick a spot at least pin-high down the fairway, but ideally giving you the best approach shot in relation to the wind.
Finally, I think a 7-wood might sometimes clear the stones if you aim right at the green and have enough distance, but I still need to verify this!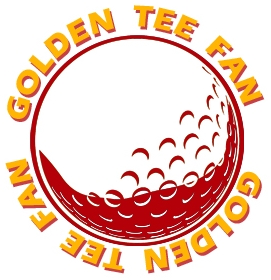 Golden Tee Fan is a Golden Tee addict from Chicago, IL, thirsty for tips and tricks!
Email this author | All posts by Golden Tee Fan