Clubs and balls to use on Black Hills
By
Golden Tee Fan
• Category:
Black Hills
•
So what's the best set of clubs to use when playing Golden Tee 2009's Black Hills?  Well, I got feedback from 25 pros on their choices, and here's what I found!
On this course, it was near unanimous — you've got to play the Big Berthas.  It seems as if this course was designed specifically for this club set, and you'll find yourself using the 7-wood (and probably the 9-wood) several times to your benefit!  If you're still learning the ropes and feel more comfortable playing a different set, then that's more important — but you'll only be able to maximize the shortcuts and scoring opportunities on this difficult course with the Big Bertha set.
Oh, and the D2 balls are the most popular choice, followed closely by the Gamers, and then the Freaks!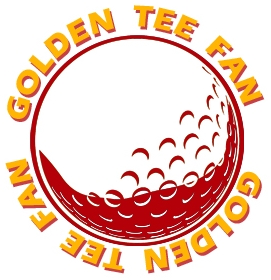 Golden Tee Fan is a Golden Tee addict from Chicago, IL, thirsty for tips and tricks!
Email this author | All posts by Golden Tee Fan