Early reviews for Golden Tee 2009's Black Hills
By
Golden Tee Fan
• Category:
Black Hills
•
Here's what the players are saying early on about Golden Tee's new 2009 course Black Hills!
AMJ — GT Par is -28.
Jeff S — HOLY FACK!! Awesome course. Be precise where you land the ball for your next shot. Rocks….BIG ROCKS…..everywhere. A lot of elevation change here too…and the waterfall hole….cool!!
Black Hills is tough…Yes, that is an EVEN you see there. You have to hit some perfect shots. Of course, I was trying to find all of the shortcuts which usually result in balls in the water, balls behind mammoth rocks, out of bounds, balls that don't get to the green because it's 150 ft. uphill…..etc.
AMJ — Played the new woods both rounds. That's gotta be the play for now, with the obstacles to go over and around. TONS of elevation change. My first impression was this is their best Live course so far…. But don't hold me to that
. Looking at my two rounds hasn't helped my one bit with what par is. I'd guess -26, but that's TOTAL guess.
kevinb77 — i dont like the walls of rock in front of nearly every box!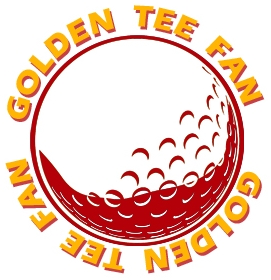 Golden Tee Fan is a Golden Tee addict from Chicago, IL, thirsty for tips and tricks!
Email this author | All posts by Golden Tee Fan