Bonnie Moor — Hole #2: Par 4
By
Golden Tee Fan
• Category:
Bonnie Moor
•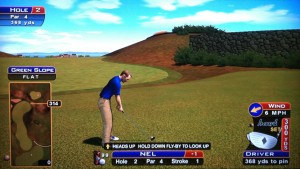 This par 4 is drivable more times than not, but you can also be pinned up against the wall on the right, or you can be on the far back left of the tee box.  If you're in one of these spots, you most likely cannot drive the green, so leave yourself a nice approach shot.  There's no sense in trying the impossible and ending up in the tall grass!

If you're in the middle of the tee box somewhere, you can drive the green with an A1 — backspin, roll, or nothing depends on the pin placement and the wind!  You can either carry the gully of tall grass, or you can skip over it by bouncing right in front of it — both ways give you a chance to hold the green!
As an alternative, if you're in the middle of the tee box, you can also play a C3 driver over the wall and curve it into the green, without having to worry about clearing the tall grass ditch! Figure out which approach will be best given your position, wind, and pin placement.
One word of warning — there's a spot in the patchy tall grass in the front/right part before the green that can give you an unplayable lie!  If your drive is too far to the right down in that grass, you may lose a stroke and be hitting 3 off the tee!  Talk about being on tilt — avoid this area at all costs!
AROUND THE LEFT WITH BACKY
AROUND THE RIGHT WITH BACKY
426-YARDER WITH ROLL!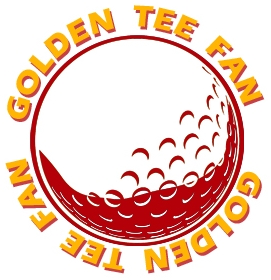 Golden Tee Fan is a Golden Tee addict from Chicago, IL, thirsty for tips and tricks!
Email this author | All posts by Golden Tee Fan