Bonnie Moor — Hole #5: Par 5
By
Golden Tee Fan
• Category:
Bonnie Moor
•
Depending on the wind and tee box, you'll be doing one of three things off the tee.  Most often, I like to rotate to the right 2 or 3 times and play a big C3 with roll out to the second fairway.  This way, you're taking advantage of the slope and direction of the fairway.  A second option is to rotate right once and play an A1 instead.  Make sure you have enough to carry up to the second fairway if you try this.
Finally, if it's too difficult to carry the second fairway, you can lay up to the little round landing area straight ahead, not too close to the tall grass!  From here, you'll still be able to reach the green in two.
Be sure to CARRY the green on your approach shot if you can, because there's elevated rough in front of the green that can stop or redirect your shot if you're landing short and trying to run it up!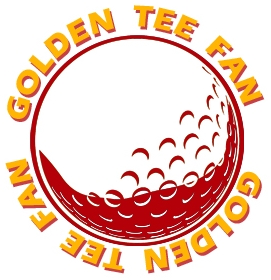 Golden Tee Fan is a Golden Tee addict from Chicago, IL, thirsty for tips and tricks!
Email this author | All posts by Golden Tee Fan