Bonnie Moor — Hole #9: Par 4
By
Golden Tee Fan
• Category:
Bonnie Moor
•
This par 4 is usually really tough to eagle.  If you're tucked off to the right and close to the hill, don't worry about trying to drive the green — you'll just end up in the water.  Lay out in the fairway and take your shot at eagle.
From anywhere else, you'll have somewhere from a pretty straight shot to an A1.  If you have to play the A1-type shot, it's very tough to hold the green — you have to barely carry the lake to the left side of the green and hope that backspin doesn't continue to pull your ball back and to the right, right off the green.  If you miss anywhere, you'll catch a bunker or be off the green, so it's pretty common to be chipping for eagle here.  Long is safe on the beach, as long as you're not TOO long in the ocean!
EXAMPLE HOLE-OUT 1
CRAZY BOUNCE-BACK!
INCREDIBLE 5-WOOD RAMMED INTO THE HILL!
EVEN BETTER THAN THE LAST
SOME WILD SPIN!
CHECK OUT THE SERIES OF CRAZY HOPS HERE!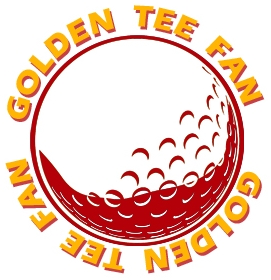 Golden Tee Fan is a Golden Tee addict from Chicago, IL, thirsty for tips and tricks!
Email this author | All posts by Golden Tee Fan