Early reviews for Golden Tee 2009's Bonnie Moor
By
Golden Tee Fan
• Category:
Bonnie Moor
•
Here's what the players are saying early on about Golden Tee's new 2009 course Bonnie Moor!
AMJ — GT Par is -30.
Jeff S — Front has a lot of scoring opportunities. A lot of eagle opportunities on the front, watch out for the tall grass!!! Placement with a 3W or 4W is key sometimes just to get another 4W over the grass and hills. Stay OUT of the tall grass. Beautiful layout.  Bonnie Moor is the course to score on!
Make sure you have a lob wedge for this course!
AMJ — Warning! This will be the whore course when scoring average contest come around. Par is -30. Todd L dropped a -27 is his first game….. and lost to a -28. New woods round 1 and Low Loft round 2. More elevation change than I expected. Lots of fun reachable par 4s. A couple Par 5s that can be brutal with the wrong setup. Nice course.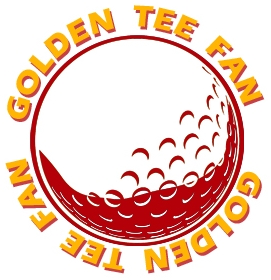 Golden Tee Fan is a Golden Tee addict from Chicago, IL, thirsty for tips and tricks!
Email this author | All posts by Golden Tee Fan