Sunny Wood — Hole #3: Par 4
By
Golden Tee Fan
• Category:
Sunny Wood
•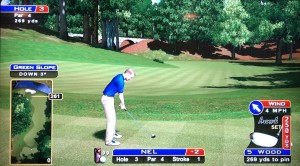 There are two ways to attack this hole, depending on where you're at on the tee box and your level of comfort with each!
If you're on the right, your best shot is usually a C3 with backspin around the tree into the green.  It can also be a B3 shot if you're far enough right, which is easier to control.  Try to angle in between the traps if possible.  Short is better than long, because long is water!  Remember that a full-out C3 will add some distance to your shot, so adjust accordingly if you're doing it.
If you're on the left side of the tee box, line yourself up directly with the flag and take a look.  There are some significant gaps in the trees on the hill in front of the green, and it's not too difficult to navigate through them!  Most often you can hit about a 3/4 driver with backspin that will stay low enough under the trees without hitting any leaves, and this should also give you enough distance to hold the green with your backspin.  You should definitely be thinking eagle here!  Again, don't assume that your drive will hit the tree leaves and slow down, or you might be long in the water!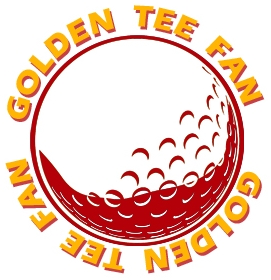 Golden Tee Fan is a Golden Tee addict from Chicago, IL, thirsty for tips and tricks!
Email this author | All posts by Golden Tee Fan