Clubs and balls to use on Woodland Farm
By
Golden Tee Fan
• Category:
Woodland Farm
•
So what's the best set of clubs to use when playing Golden Tee 2009's Woodland Farm?  Well, I got feedback from 25 pros on their choices, and here's what I found!
The most votes went to the new Big Bertha set available in 2009.  Players like the combination of the 310-yard driver and the loft that the woods offer, and the driver is one of the few low-loft clubs that can be worked through the covered bridge on hole 4!
Coming in second is the old hybrids, still a favorite among amateurs and pros on any course.
The low-loft clubs (310 driver) and 2007 hybrid set (0 Hybrid) also offer a club making it easier for hole #4, and some players like how it's easier to work these lower-lofted clubs on some of the driveable par 4s.  Oh, and the D2 balls are the most popular choice, followed closely by the Gamers, and then the Freaks!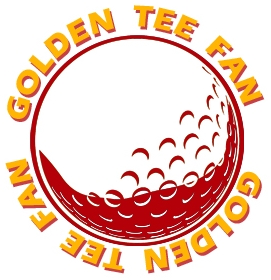 Golden Tee Fan is a Golden Tee addict from Chicago, IL, thirsty for tips and tricks!
Email this author | All posts by Golden Tee Fan