Early reviews for Golden Tee 2009's Woodland Farm
By
Golden Tee Fan
• Category:
Woodland Farm
•
Here's what the players are saying early on about Golden Tee's new 2009 course Woodland Farm!
AMJ — GT Par is -28.
Jeff S — Trees and elevation changes galore!! Some tight greens too. If you hit a cow, yes…it does MOO.
AMJ — Played the old birds the first round and the low loft clubs the second round. Both can work, but I'll be sticking with the low lofts for now (I have rekindled a relationship with the 4W). Honestly I don't remember a ton about his course. I think my main impression was, "that's a fun course," but nothing jumps out at me. Just looking at my two rounds combined. GT Par is at least -26, but I'm sure there was a hole or two that I messed up both rounds, so it's at least -27, probably -28.
I have made it through the bridge witha 2 hybrid twice…might not work from other tee boxes though.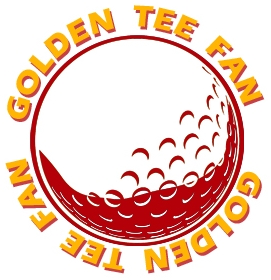 Golden Tee Fan is a Golden Tee addict from Chicago, IL, thirsty for tips and tricks!
Email this author | All posts by Golden Tee Fan