Woodland Farm — Hole #14: Par 4
By
Golden Tee Fan
• Category:
Woodland Farm
•
This hole has several looks among 3 tee boxes, but you should always check out the small gap in the trees leading towards the pin.  Most of the time, you'll have a look with anything from a low-iron to a 5-wood to a driver that has the proper trajectory to fit right in that gap!  It will usually be a finesse shot that rarely will have a clean angle into the green.  More than often, the tree to the left of the green will catch your drive if you get through.  If you anticipate this, you can aim to land a bit long and left, and when it catches the tree, your ball will trickle down onto the green for an eagle putt!
If the shot through the gap in the trees is not there, pick a point in the fairway that gives you a clear approach shot at the flag, and stick it there.  It's very tough to get eagle anyway on this hole, so it's not terrible to play it safe and take your birdie this way too!
One final note — if you are on the far-right tee box, look for a gap OVER the trees that a lofted wood can clear, floating your shot down onto the green instead!
CLEANLY THROUGH THE GAP
CLIPPING THE TREES BY PLAN
RAMMING IT THROUGH!
UP AND AROUND THE TREES!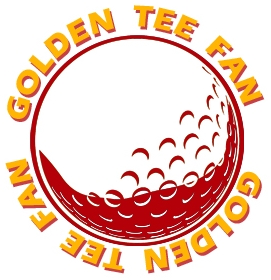 Golden Tee Fan is a Golden Tee addict from Chicago, IL, thirsty for tips and tricks!
Email this author | All posts by Golden Tee Fan