Woodland Farm — Hole #15: Par 4
By
Golden Tee Fan
• Category:
Woodland Farm
•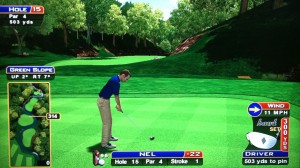 On this hole, you'll usually be laying up in the circle fairway, although sometimes you can clear the river to the next fairway.  If you're laying up in the circle, be careful, because it slopes down and can leak into the water if you hit it too far!
With this elevated green, loft becomes important again.  If you have to hit a low-lofted iron because of the distance you have left, it'll be harder to get your shot safely on the green.  The Big Bertha clubs offer a big advantage on this hole because of the 7-wood and 9-wood, but you can still get a 3-iron or 3-hybrid high enough on the approach too — it's just more difficult.
The pin is usually on the right, and the green slopes that way, so make sure you land your approach high and left and let the ball trickle down that way towards the flag!  The fattest part is also in the middle, so it makes a good landing area.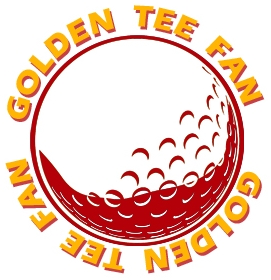 Golden Tee Fan is a Golden Tee addict from Chicago, IL, thirsty for tips and tricks!
Email this author | All posts by Golden Tee Fan