Woodland Farm — Hole #4: Par 4
By
Golden Tee Fan
• Category:
Woodland Farm
•
Time for some fun!  This hole is great.  It'll take some practice, but you should always be trying to punch a driver (or a very low-lofted iron) through the covered bridge onto the green!  The tee box is 60-70 yards long, but it's always in line with the bridge.  You'll have an offset look through the bridge, so it'll be tougher to be accurate, but that's part of the fun!
Most of the time you'll be using your driver with roll to punch it through.  Pull the club back 1/4 to 1/2 way, and shoot forward with 50-75% power, depending on how far away you are.  If you can get the ball to touch down inside the bridge, it should roll up onto the green!  This is definitely a touch shot that will take a lot of practice, but when you get it down, it's one of the funnest tee shots in the game!
HOLE-OUT WITH PIN IN BACK
HOLE-OUT WITH PIN IN FRONT
3-WOOD OVER THE TOP
AND ANOTHER ONE
STRAIGHT OVER THE TOP
AMAZING SHOT — HOOKS WITH BACKSPIN TOWARDS THE PIN
AND ONE FOR FUN!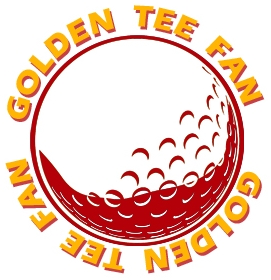 Golden Tee Fan is a Golden Tee addict from Chicago, IL, thirsty for tips and tricks!
Email this author | All posts by Golden Tee Fan