Woodland Farm — Hole #6: Par 4
By
Golden Tee Fan
• Category:
Woodland Farm
•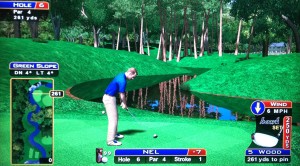 The safe play is to lay up out to the right, far enough where you have a clear shot into the green.  But what fun is that?
There's usually room to play a small C3-type shot with a 5-wood over the trees, if the 5-wood looks like it offers the right distance to get to the green.
If you're feeling daring, there are tiny gaps in the trees to finesse a driver into the green. It helps if your tee box lines up with the largest gap, because then it's actually manageable to hook a driver with backspin onto the green. It's certainly a risk, but with enough practice you can really gain a stroke on your competition here by being able to pull it off!  Something like a 0-hybrid can fit through here.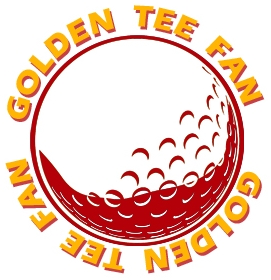 Golden Tee Fan is a Golden Tee addict from Chicago, IL, thirsty for tips and tricks!
Email this author | All posts by Golden Tee Fan