Bella Toscana — Hole #17: Par 4
By
Golden Tee Fan
• Category:
Bella Toscana
•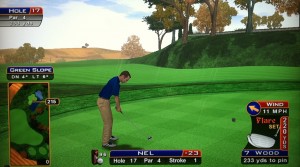 Here is a 5-wood from the farthest right box that the tree cuts down just a tiny bit to make it a perfect shot!  You can try this shot with a 4-wood too if you have it.  I've also found that a 7-wood can cut over the corner of the tree with an A2-type shot.  Finally, if you're convinced you just can't cut it around, take a look at the orange trees in line with the green.  If you can manage only to clip them, you can thumb a driver right through.  If you'll be going through a lot of heavy stuff, you can pound a B2 driver that should still get there.
If you're really pinned on the right box, consider this shot — you can take a 9-wood or 7-wood (X22 set) over the building and over the right orange tree!  Take a look at this option (this was a 7W) next time you're on this box.  You won't get this lucky, but here's a 2-iron that cut right through the trees!
From the back middle box, play a 3-wood or 5-wood A1 backspin shot.  Here is a gorgeous hole-out with a 3-wood from there, and here's one with a 5-wood!  OR, take a look if a C2 type shot over the house is possible!  Here's an incredible shot with a 5-wood from the other angle!
From the middle box, a 9-wood goes right over the tree if the wind allows you to get it there!  This 9W went 255 and was still coming in hot!  Otherwise, you can cut a 7-wood around the corner.  There is a gap in the trees too that some lucky shots might exploit.
From the left box (only available in casual play), you can follow this example — a perfectly shaped low-lofted shot with backspin.  Better yet, you should have a mostly unimpeded straight shot into the green from here!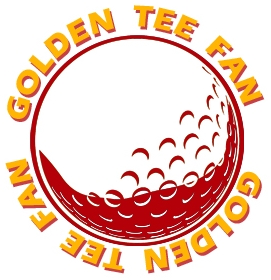 Golden Tee Fan is a Golden Tee addict from Chicago, IL, thirsty for tips and tricks!
Email this author | All posts by Golden Tee Fan