Bella Toscana — Hole #18: Par 4
By
Golden Tee Fan
• Category:
Bella Toscana
•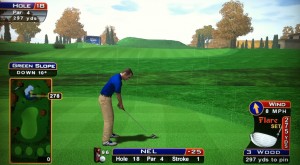 A typically tough finishing hole, this green is awful and will take tremendous skill to stick it.  From the right tee box, a driver won't clear the tree blocking your path, so take this into account.
You'll have an offset look, so you'll have to be precise with your aim to hold this narrow green.
Use a driver as a last resort normally — the low loft might not clear the hill guarding the front, and it's harder to stop on the green with backspin.
Laying up will certainly be an option and should always be done with the wind in consideration.  Even so, you'll still have a difficult chip shot, and this hole is never over until your ball is in the cup.
Here's a 3-wood dunk from the left middle box.
And here's an amazing dunk from the right middle box!
Here's a crazy-good 3-wood from the far left box.
This is an outstanding 3-wood from the far right box.
Here's an outstanding cut shot with a high-teed 5-wood…wow.
Check out this incredible A1 driver skipped off the hill!
Finally, a shot-of-the-year candidate…a miraculous bounce turning a water ball into an ace!  Here it happens again from a different angle — looks like the water spits the ball out into the hole!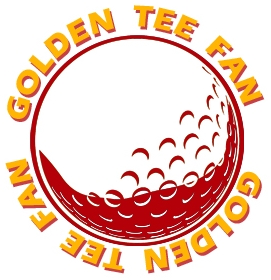 Golden Tee Fan is a Golden Tee addict from Chicago, IL, thirsty for tips and tricks!
Email this author | All posts by Golden Tee Fan