Southern Oaks — Hole #11: Par 4
By
Golden Tee Fan
• Category:
Southern Oaks
•
The best play off the tee is to aim out left, giving you a clean look into the green with a 5-wood or 3-wood.  Here's a 3-wood knocked down perfectly by the tree guarding the green, and here's another one that lands cleanly and finds the hole.  If you do stay to the right, a 5-wood can still work but is much riskier — here's a very aggressive 5-wood over all of them!  There's also a left tee box (only available in casual play) that can make this hole driveable with a favorable wind.
Or, you know, disregard the drive, curve it around the corner at light speed, bank it off the tree and ram it home.
I haven't seen an example, but some pros are driving this hole under optimal conditions.  It appears that a huge A1 off the tee can curl all the way over the water, around the trees, and onto the green!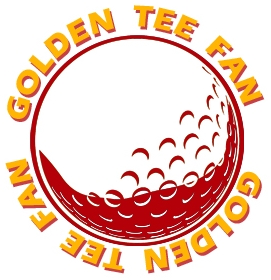 Golden Tee Fan is a Golden Tee addict from Chicago, IL, thirsty for tips and tricks!
Email this author | All posts by Golden Tee Fan