Tahiti Cove — Hole #13: Par 4
By
Golden Tee Fan
• Category:
Tahiti Cove
•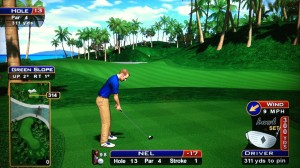 Depending on the tee box, this can be a straight shot to a big A1.
Here's a driver hole-out from the middle-left box, and here's one from there with a 3-wood.
Here's a great 3-wood A1 backspin shot from the middle-right box.
From the far right box, you can take an A1 driver around the corner, like this great shot.  There are also gaps in the trees that allow you to work a driver right through them, so check this out as well!  I learned that you can play through an even bigger gap with a C3 if the pin is tucked away on the left — check this out!
Finally, there's another tee box out left (only available in casual play) that offers a straight look at the green, like this.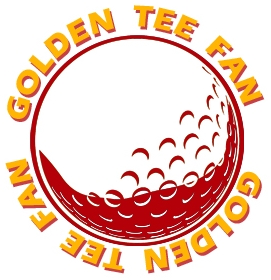 Golden Tee Fan is a Golden Tee addict from Chicago, IL, thirsty for tips and tricks!
Email this author | All posts by Golden Tee Fan