Tahiti Cove — Hole #15: Par 4
By
Golden Tee Fan
• Category:
Tahiti Cove
•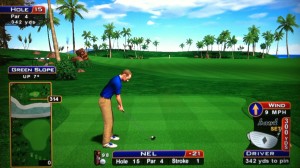 This hole is sometimes driveable, especially with the red distance balls.  If you've got a friendly tee box and/or wind, pound a 180 drive, usually with backspin, towards the green and hope that you carry!  You can usually try the shot even if you think it's not driveable, because even if you're short, it's just a chip and putt for birdie.  There is trouble if you happen to nestle up against the wall guarding the green, but that's just getting unlucky.
If you have any doubts, lay back far enough that you have a low-lofted club into the green for your approach, which will be easier to manage fighting the wind.
Here's a hole-out from 349, a dunk with a driver!
HOLE-OUT FROM THE MIDDLE RIGHT BOX
MUSCLED HOLE-OUT FROM THE BACK BOX WITH A DRIVER THAT FLIES 381!!
BIG C3 DRIVER GETS IT DONE TOO!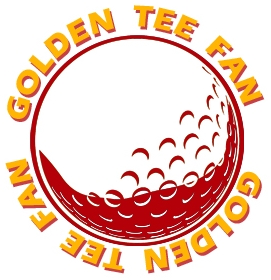 Golden Tee Fan is a Golden Tee addict from Chicago, IL, thirsty for tips and tricks!
Email this author | All posts by Golden Tee Fan