Tahiti Cove — Hole #18: Par 4
By
Golden Tee Fan
• Category:
Tahiti Cove
•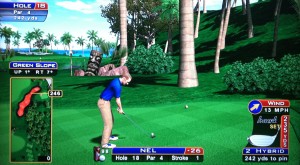 From the front couple boxes, you can work a 5-wood backspin around the trees into the green.  Another approach that works is to punch a low-lofted club through a spot in the trees, if you see one.  If you miss the trees, your ball will trickle down onto the green!  Here's a great hole-out from the second-closest box.
From the back boxes, you will probably have to try to work a driver through the trees, trying to somehow land on the green.  A 5-wood can also fly over/through in some cases.  This is another finishing hole that makes it very tough to eagle!  Here's a hole-out from the back box with a driver right through the trees and here's another one through a slightly different gap!  And here's a beautiful 5-wood curved right around the trees from the second farthest box.
Finally, check out this 7-wood that cleared the trees from the second farthest box!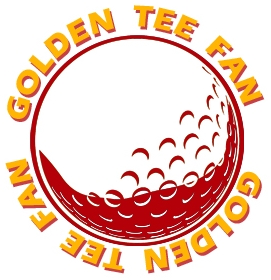 Golden Tee Fan is a Golden Tee addict from Chicago, IL, thirsty for tips and tricks!
Email this author | All posts by Golden Tee Fan