The Great Wall — Hole #18: Par 4
By
Golden Tee Fan
• Category:
The Great Wall
•
There are several different angles into this green, but almost all of them will be a straight shot towards a particular target on the green.  The green slopes severely down towards the water, so it can make your decision whether or not to use backspin quite difficult.  Usually, if you're hitting a driver, you want backspin to hold the green, but if you don't land far enough up this green, you'll be sucked back in the water.  Do your best to stick and hold the center of this green, and then take your shot at a very tough putt!
I suggest only using your driver as a last resort.  If you don't hit it hard enough, you can clip the wall and bounce off.  A 3-wood clears the wall much more safely.
Here's a perfect 5-wood from the front right box (only available in casual play).
Here's a 3-wood with no spin from the back right box — the slope is more than enough to bring the ball back towards the hole.  And here's an incredible bounce off the top of the Great Wall!
Here's, a driver from the back middle box — great shot!
Here's a 3-wood with backspin from the back left box. And here's another driver from the back left box that threads the needle just over the wall!
Horrible angle, but crazy lucky hop!
Beautiful 3-wood curved into the slope.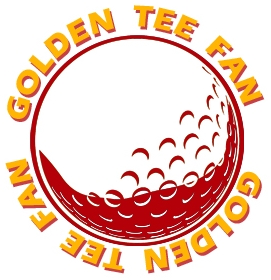 Golden Tee Fan is a Golden Tee addict from Chicago, IL, thirsty for tips and tricks!
Email this author | All posts by Golden Tee Fan