Alpine Run — Hole #4: Par 4
By
Golden Tee Fan
• Category:
Alpine Run
•
Handicap: 8th hardest hole
Category: Risk/Reward
Average Score: -0.91 / -2.00

---

| | |
| --- | --- |
| Birdie | 46% |
| Par | 12% |
| Bogey | 8% |
| Double+ | 4% |
Here you'll most likely have to tee high a driver and hit it hard so it has enough loft to reach the green on the fly. If you're short, you can get plugged in the snow by the bank or even trickle down into the stream, leading to a disappointing par! So, hit it hard, and leave yourself birdie at worst — don't let this be an early round killer!
If you get a favorable setup, tee up a 3-wood (or even a 4-wood) and use the extra loft. Here's a high-teed, high-loft driver that found the cup.
There are other situations where you don't have to use a high tee — check out this 3-wood that worked perfectly! Here's another aggressive 3-wood with a medium tee at a tough pin!
If you know you can't get there, then just lay out left. You don't want to be plugged in the snow against the bank of the green, so this is a safer play. Club up one on your uphill approach, but you don't have to kill it.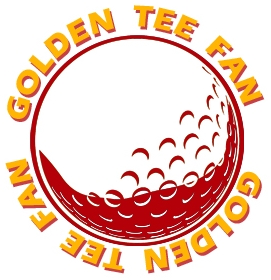 Golden Tee Fan is a Golden Tee addict from Chicago, IL, thirsty for tips and tricks!
Email this author | All posts by Golden Tee Fan