Laurel Park — Hole #16: Par 4
By
Golden Tee Fan
• Category:
Laurel Park
•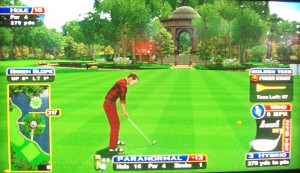 Teeing it high and going over the top is usually the way to go!  But, be careful of invisileaves — they can jump out and bite you!
With a strong head wind or a cross wind, a teed-high 5-wood should clear the trees left or right of center.  Here's a great over-the-top dunk, and here's another dunk! Here was a strong head-wind where a teed-high 5-wood was played perfectly.  And here's a high-teed 4-wood right over the middle.
With a strong tail wind, you can tee low a 2-iron or 2-hybrid that will go through the gazebo onto the green. A driver works too if you don't have those clubs! Here's a perfectly-played low-teed driver, and here's another one that worked out great!
Heck, you can even ram it through the trees! Here's another 3-wood dunk!

Don't rule out going around the trees too!  Here's a great 4-wood around the right side, and here's an amazing 7-wood cut around the left side!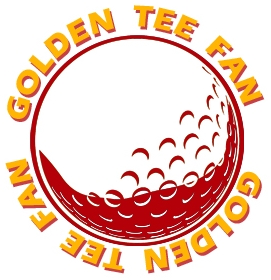 Golden Tee Fan is a Golden Tee addict from Chicago, IL, thirsty for tips and tricks!
Email this author | All posts by Golden Tee Fan