Laurel Park — Hole #9: Par 4
By
Golden Tee Fan
• Category:
Laurel Park
•

With a left tee box, you can go over or under the trees by teeing it high or low.  A high-teed 5-wood or 7-wood can get over the trees in some cases — and check out the hole this high-teed 3-wood found!
A driver can get under the trees if you need to — it becomes a matter of accuracy and distance control.  Here's an incredible low-teed driver that skips into the hole! You can even play a cut shot under there — wow.  Here's another amazing ace under the trees.
If you are towards the right side of the box, you can play a low-lofter around the corner.  A C3 2-iron/hybrid or 3-iron/hybrid can skate around the corner onto the green with backspin, and here's a great driver cut around the corner.  Here's another driver that skips the water! Here's a 3-wood with a couple great hops.
Finally, check out this driver rammed right through — amazing!  And this is just so you appreciate the level of detail in this game — awesome.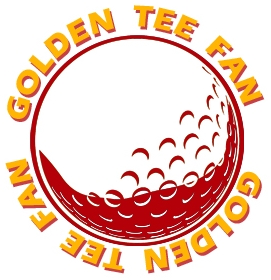 Golden Tee Fan is a Golden Tee addict from Chicago, IL, thirsty for tips and tricks!
Email this author | All posts by Golden Tee Fan