Auburn Glen — Hole #2: Par 4
By
Golden Tee Fan
• Category:
Auburn Glen
•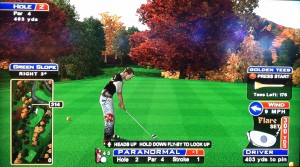 A high-teed driver straight at it can get there most of the time — here's a long ace!  This one also went right over the yellow tree on the left and trickled all the way down and in, but you may also clip a leaf here if you mishit it, so stay right of this tree if possible.  Also keep an eye out for the alien ship here if you do go for it — this one actually landed on it!  And this is not for the weak — an incredible high-teed 3-wood going over 400 yards!
This driver came at it from left to right and still cleared the yellow tree, so it can be done this way too!
Be careful if the wind is blowing right — it could push your ball into the water if you aren't far enough left on the hill.  You will get over the green tree on your way there, but make sure you stay to the right of the yellow tree!
Sometimes you're on the back box with a headwind and can't get there, so lay out to the right.  Here's a hole-out after laying up to the front right fairway.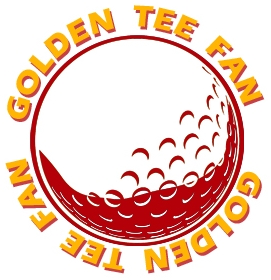 Golden Tee Fan is a Golden Tee addict from Chicago, IL, thirsty for tips and tricks!
Email this author | All posts by Golden Tee Fan