Dusty Bend — Hole #12: Par 4
By
Golden Tee Fan
• Category:
Dusty Bend
•
This hole is fun — you'll have all kinds of different shots here depending on your tee box and the wind.  The green is deceptively huge, so it's important to get your shot close to the pin for a manageable putt.
From the back left box, here is a high-teed 5-wood from the back left box.  Also, you can play a medium-teed 5-wood around the left side from there.
From the back right box, a high-teed 5-wood can clear everything, especially with a small curve around the top left of the tower.  Another good play is a high-teed 7-wood.  And this incredible 3-wood went right through the windmill, got cut down by the tree, and found the pin!
From the front right box, you can also play a high-teed 7-wood.  Here's a high-teed 9-wood to a front pin.  And check out how this medium teed 4-wood into the wind cleared the windmill and ended up right in the cup!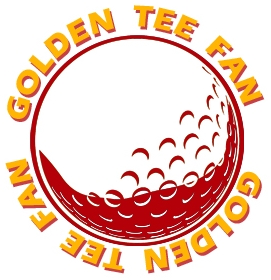 Golden Tee Fan is a Golden Tee addict from Chicago, IL, thirsty for tips and tricks!
Email this author | All posts by Golden Tee Fan