Dusty Bend — Hole #6: Par 5
By
Golden Tee Fan
• Category:
Dusty Bend
•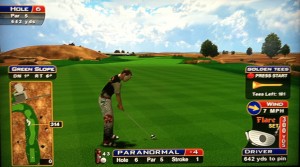 Distance off the tee shouldn't be an issue here — anywhere right of the sand is fine for your approach.  You actually don't want to hit too far off the tee and bring some of the brush into play just past the fairway, so lay back a bit from the end of that first fairway.  Here's how you bring it in with a 5-wood after a long drive.  This 5-wood was in a bit of trouble after the drive but used the roof (twice) to find the cup!
Even if you only get your drive out level with the sand, you can still bring a driver over the top!  This 3-wood went off the roof, off the dusty hill, and in!  Don't miss too far up on the hill though or else you'll just get stuck on the dirt instead and have to chip down.
I love the Psycho house up on the left — if you hit it for fun, you'll hear the theme song!  And listen for the shower running while you're putting on the green!  Also, don't end up on the stairs on your approach shot — it's unplayable!  Here's a shot into the motel where you hear some music and the shower running too.  And here's more fun hitting into the house — hear Norman say "Mother" with some more fun music!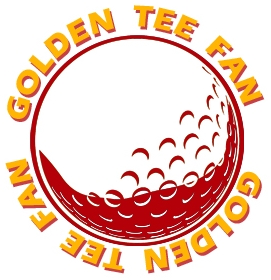 Golden Tee Fan is a Golden Tee addict from Chicago, IL, thirsty for tips and tricks!
Email this author | All posts by Golden Tee Fan